About the Game
In Imagine Babyz, experience the life of a popular babysitter with incredibly lifelike 3D visual animation and baby reactions! Travel the world caring for babies and helping them grow, keeping both the babies and their parents happy in order to build your reputation as a babysitter and ultimately open your own dream day care business.
KEY FEATURES
Watch Your Babies Grow Up in 3D: Follow your realistic babies through different development stages, from 6 to 18 months. Watch your babies develop their own unique personality and abilities.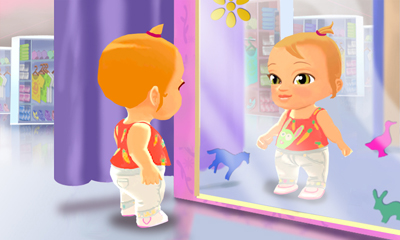 Show Off Your Babysitting Skills: Become the best babysitter and bond with babies like never before!
Watch, hug & even talk to your baby via voice recognition
Play peek-a-boo via facial recognition with the camera
Take your baby to the park & watch him or her interact with other babies. You can even meet other babies and players via StreetPass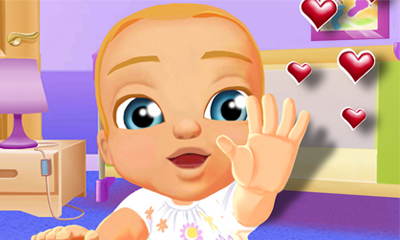 Travel to Different Countries to Babysit: Choose your destination city from San Francisco, Shanghai, Rome, Paris, Tokyo and more!

Customize Your Babies' Look: Manage your budget to buy baby clothes & accessories.

Open Your Own Day Care: Progress through the game and earn a great reputation as a popular babysitter, allowing you to ultimately open your own day care business!

My Take on the Game

My daughter was excited to try this, and at first I thought it would be more like a baby sitting game, but the game was so much more than that. You really get a picture of what it was like to have a baby, with a baby that likes what it likes and not what you always give it. You have to work to get to know the baby and what makes it tick as what it needs and wants to be happy. The game itself was very intuitive and realistic and my daughter became engrossed the moment she started playing. She originally tried this over a long holiday weekend and on the entire car trip there and back she played this and had a blast! If you or your kids enjoy games where you are in control of the happiness of others, or they like the idea of interacting with babies, this is definitely the game for you!

All opinions expressed in this review are my own and not influenced in any way by the company.

Any product claim, statistic, quote or other representation about a product or service should be verified with the manufacturer or provider.

Please refer to this site's Disclaimer for more information.

I have been compensated or given a product free of charge, but that does not impact my views or opinions.

----------------------------------------
New to the
Divadom
or to
Dad of Divas Reviews
?
Please Subscribe to my RSS Feed!
Subscribe in a reader
Questions? Drop me a line at
dadofdivas@gmail.com