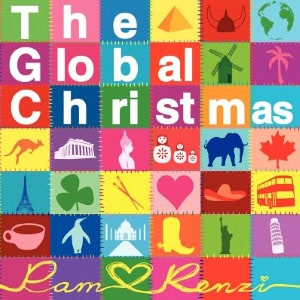 About the Book

Among the swarm of holiday goodies and gifts, it's easy to forget what Christmas is all about.

In her new children's book The Global Christmas, author Pamella Renzi refocuses the holiday season on the joy of spending time with loved ones from an around-the-world perspective.

"Children are naturally open to the wonders of what the world has to offer," says Renzi. "Exposing their global connections helps show the sharing and compassionate aspects of Christmas."

A simple but powerful message, The Global Christmas invites children to celebrate the holiday together, focusing on unifying more than gifts during the season.

Renzi, who served as a teacher for more than 40 years in three different countries, says children learn positive values from gaining multicultural perspectives.

An encouraging educator, Renzi asked a former student, now majoring in fine arts at a university in Scotland, to design the colorful illustrations that fill every page in The Global Christmas.

About the Author

Pamella Renzi has had a teaching career of over forty years in different countries. She is very multicultural in her approach to stories. She hopes to promote simple spiritual values in her work. She lives in Kelowna, British Columbia, Canada. This is her first children's story. Ashleigh Green is a fine arts student at UBC Okanagan in Kelowna, British Columbia, Canada. Her illustrations capture the enthusiasm, joy, and essence of a global Christmas.

My Take on the Book

This is the type of book that provides readers with a glimpse of a world unlike what we have today, but what we should have today. It was great about this book was that it presents a world that is somewhat like a utopia, where at least for one day everyone gets along, they put down their guns, set aside hatred and all work toward a global peace. The book was definitely one that shares a glimpse of the world that I would love to provide to my own children, and perhaps, this book can be the catalyst that starts something of a tidal wave of change that could change the world as we know it.

All opinions expressed in this review are my own and not influenced in any way by the company.

Any product claim, statistic, quote or other representation about a product or service should be verified with the manufacturer or provider.

Please refer to this site's Disclaimer for more information.

I have been compensated or given a product free of charge, but that does not impact my views or opinions.

----------------------------------------
New to the
Divadom
or to
Dad of Divas Reviews
?
Please Subscribe to my RSS Feed!
Subscribe in a reader
Questions? Drop me a line at
dadofdivas@gmail.com