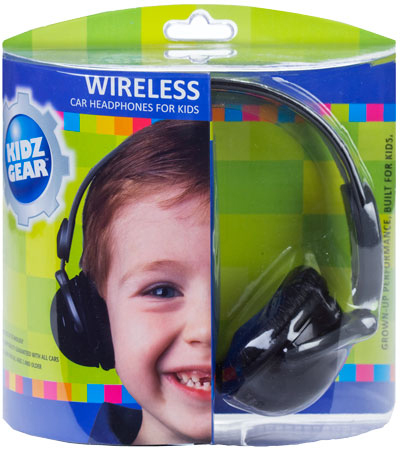 About the Product
Kidz
Gear
www.GearForKidz.com
, the award-winning Grown-up Performance, Built for Kids! brand, announced today that they
won the Creative Child Magazine "Kids Product of the Year" 2010 Award
in the "Kids Electronic
Gear
Category."
Kidz
Gear
Wireless Car Headphones for Kids are the
first wireless car headphones on the market
designed specifically for children, the largest users of in-car DVD and video systems.
Creative Child
Magazine chose

Kidz

Gear

Wireless Car Headphones for Kids as a 2010 Product of the Year, to be announced in its annual awards November/December Holiday issue.

The Creative Child Magazine Kids Product of the Year Awards are unique in that all products are reviewed by a committee of moms, music educators, and early education professionals -- the very people who purchase these type of products.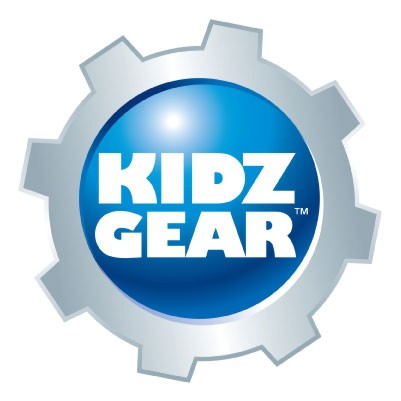 Child-Friendly Comfort at a Lower Cost
Priced at only

$34.99

,

Kidz

Gear

Wireless Car Headphones for Kids

deliver the same performance as headphones sold by car dealerships, but with comfortable child-friendly features and at a lower cost. The standard headphones that come with vehicles are not designed for children -- they are uncomfortable, large and bulky.

Kidz

Gear

solves these problems with their lightweight

Wireless Car Headphones for Kids

made with

uniquely sized headbands and comfortably padded ear-cups

.

Other features include

automatic power-off

when not in use;

independent volume control

on the ear-cup; extremely

rich sound quality

for a variety of video and audio content; and

100% compatibility with all U.S. cars that support a built-in IR DVD or video system.

In addition, the

Kidz

Gear

Wireless Headphones for Kids

can also be used at home with the optional purchase of the IR68KGTR wireless transmitter.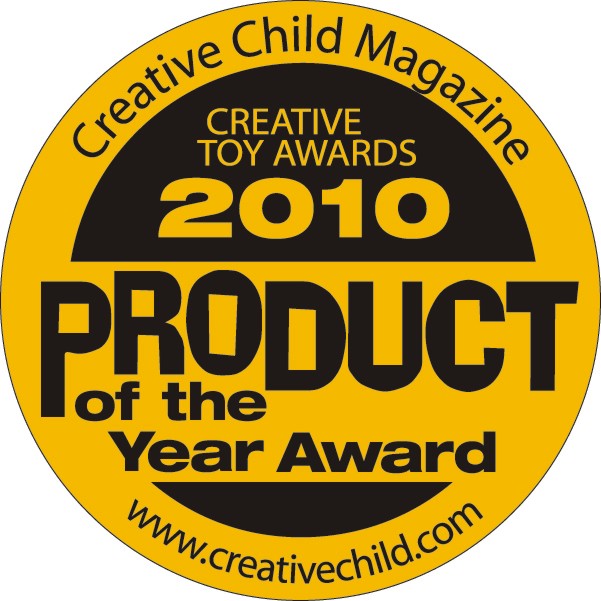 About Creative Child Product of the Year Award

Each year, over a hundred guest reviewers are invited by Creative Child Magazine to attend a 2-day event held at the Henderson, Nevada Convention Center.

All products are divided into various categories and displayed at review stations.

Guest reviewers are asked to sit and review each product and then move to another station and so forth. This allows for each product to receive multiple reviews for more objectivity.

Award winners are officially announced in November on the

www.creativechild.com

website and published in

Creative Child

Magazine's Holiday issue, distributed in November.

For more info on the awards, see:

http://www.creativechild.com/toy-guide.





Incorporated in 2001, San Ramon, California Supply and Beyond, LLC is the exclusive manufacturer of the

Kidz

Gear

brand of products and accessories.

The

Kidz

Gear

brand was created by founder and mother Laurie Peterson with the purpose of developing a line of products and accessories with adult features, performance and quality but with ergonomic and economic sizes, styles and prices for children.

The

Kidz

Gear

product line has received rave reviews and awards from various Mother's Group Organizations and industry publications.

The company is continually focused on bringing more products to market that support the company's mission – Grown-Up Performance, Built for Kids!





My Take on the Product

I was given the opportunity to try out both the wired and non-wired headphones and the IR Transmitter. I immediately brought the headphones to our minivan so that I could try them out. I was very excited about trying them as we have a DVD player in the van. What I was very excited about was the fact that these headphones were so comfortable and so easy to use. When I put them in the van they immediately started working (after I put batteries in that was).

So, as I mentioned, I put batteries in the headphones and they did immediately connect into the system. I particularly enjoyed the wireless headphones, as having something without wires is always a positive with kids! I also liked the design of the headphones. They were not only comfortable for the girls to wear but they were stylish as well. They also had a great sound! My girls raved about the headphones, and they kept wanting to try each others headphones as well.

I would highly recommend these headphones to kids but I was amazed because they also fit me! Overall though these were great products. I highly recommend them!

If you want to find these products for yourself you can find them on Amazon!

All opinions expressed in this review are my own and not influenced in any way by the company.

Any product claim, statistic, quote or other representation about a product or service should be verified with the manufacturer or provider.

Please refer to this site's Terms of Use for more information.

I have been compensated or given a product free of charge, but that does not impact my views or opinions.

-------------------------------------------------------------------------------------------
New to the Divadom?
Please Subscribe to my RSS Feed!
Subscribe in a reader
Questions?Drop me a line at
dadofdivas@gmail.com