About the Book
With the teen pregnancy rate at 37.3% and the increase in sexuality in the media THIS MESSAGE IS VITAL—for teens, their parents and our community at large. Girls are often reluctant to approach their mothers for advice on boys, relationships and sex for fear of punishment, lecture or simply because they are embarrassed about the issue itself. Janine Sherman is a

refreshingly lively, candid and down-to-earth OB/GYN nurse practitioner, with honest answers to some of life's toughest topics. Specializing in caring for the physical health of teens and their moms, Sherman provides teen-friendly ideas to help mothers and daughters engage in open, honest conversation.
A Q and A guide for mother-daughter conversations about female health and sexuality, this book targets both daughters and mothers. Start Talking contains more than 113 questions girls ask including questions about periods, sex, relationships, guys, eating, exercise, body development, along with similar questions verbalized by mothers. Each chapter contains basic information accompanied by real-life vignettes, questions and answers for moms, questions and answers for daughters, ""Table Talk"" suggestions for moms on how to engage each other around these topics. This book differs from books targeting just girls understanding their own bodies, and from books targeting just mothers on what they should know: it is deliberately meant to spark conversations.
Now, you both get super straight answers about
• How your body works—top to bottom, we cover it all
• Feeling good, feeling fat, and everything in between
• Birth control, STDs, and what makes you a virgin
• Sex—how to know when you're ready, and when you're not
• Why just because you ask, doesn't mean you want to do it
• Saying no and loving it—surprising reasons to wait
• Fun ways to get closer—from yoga mats to a day at the mall
• Loving your body and living your life to the fullest
• Getting what you want from life—right now and forever!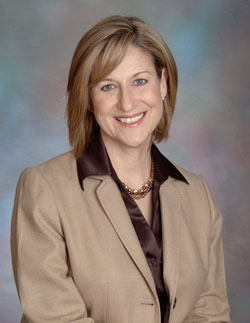 About the Authors
Janine Sherman, RN-C, MSN
Janine is a popular presenter on mother-daughter issues. She is actively involved with physicians, nurses and other health-care professionals as well as daughters, daughters' friends, and teens in general.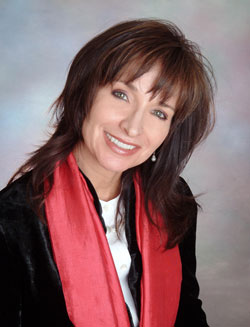 Mary Jo is a popular speaker across the nation, with multiple repeat requests to serve as key-note speaker for national conferences. Her dynamic style is particularly engaging for those dealing with intimacy issues and relationship challenges, or those simply hanging on to unasked questions about sex in relationships.
Mary Jo Rapini, M.Ed., LPC grew up on the frozen tundra of Wisconsin as number six of nine children. She survived life in the small town of Bancroft to pursue an initial career as a licensed vocational nurse at Marshfield Clinic and the University of Iowa. Later she obtained a bachelor's degree in psychology at the University of Denver, where she received the Hornbeck Scholarship Award. She graduated with a master's degree (M.Ed.) in counseling from the University of Houston in 1987, and is a now Licensed Professional Counselor.
Mark Jo is a firm believer in the value of diet, exercise, and faith in psychological wellbeing. Her faith was strengthened by her near-death experience of a ruptured cerebral aneurysm in 2003, from which she has had a miraculous, complete recovery without neurological deficit. Mary Jo has run in several marathons and ultra-marathons, including Houston, Boston, the Grand Canyon, Pike's Peak, and the Huntsville Sun-Mart 50 Miler and Rocky Raccoon 100 Miler.
Her experiences in psychotherapy have been diverse. Mary Jo was a counselor at Houston Child Guidance Center and at the Child Resource and Information Service. After ten years in Houston, she moved to Lubbock, Texas, for nine years. Mary Jo was an active volunteer for Contact Lubbock, training volunteers and monitoring a crisis line. In Lubbock, she was also active in oncology counseling, leading several cancer support groups and counseling at the University Medical Center. In 2003, she moved back to Houston, where she maintains a private practice. Mary Jo specializes in intimacy/sex counseling and is a certified anger management therapist. She is a consultant for the bariatric surgeons at the University of Texas Health Science Center and for patients at Methodist Hospital undergoing obesity surgery. Mark Jo appears on TLC's hit TV series, "Big Medicine". The series features topics of bariatric surgery, body image, and patient's difficulties with intimacy.
Mary Jo is a frequent speaker at meetings for a variety of organizations. Lecture topics have included psychological issues of breast cancer, intimacy and sexual issues for the cardiac patient, sexuality of the working woman, stress avoidance tactics, loving yourself and marriage survivorship. She was a major participant in a symposium for young girls dealing with body image and helping girls become strong women. As host of
The Mary Jo Show
on a local cable access channel, Mary Jo interviews adolescents and works to empower them to live life to the fullest. She has appeared on TV programs to discuss the topics of holiday stress, prayer and healing, divorce and kids, children and traumatic experiences, and children and cancer. Mary Jo has also led seminars on intimacy for passengers on the Norwegian Cruise Line.
Visit her website at
www.maryjorapini.com
As a father of girls, I dread the day that I have to talk about some of these issues with my own girls and in talking with J-Mom this book is a great guide for moms and daughters in talking about important and many times difficult topics.

The book is very easy to read and I have to say that the way that the book itself was set up (with conversation starters) was great!. Especially in the topics that relate to sensitive topics of health and sex, I found the ideas presented to be straight forward and easy to understand. They also opened a door to dialogue that bring moms and daughters to being on the same level and encourages them to keep talking no matter what.

I definitely plan to hold onto this book for years to come as I know that it will be one that will aid us tremendously as Diva-J and Diva-PJ get older and want to know and understand more.
If this book sounds like one you would like in your own library you can find it on
Amazon!
All opinions expressed in this review are my own and not influenced in any way by the company.

Any product claim, statistic, quote or other representation about a product or service should be verified with the manufacturer or provider.

Please refer to this site's Terms of Use for more information.

I have been compensated or given a product free of charge, but that does not impact my views or opinions.

-------------------------------------------------------------------------------------------
New to the Divadom?
Please Subscribe to my RSS Feed!
Subscribe in a reader
Questions?Drop me a line at
dadofdivas@gmail.com