About the CD
Whatever your 2010 goals are, whether they are losing those last 15 pounds, adding a few new zeros to the end of that bank account balance, or simply digging deeper into your unknown past, Steve G. Jones (www.SteveGJones.com) announced today the release of his tried and true obtainment methods for each.
The M.Ed. Clinical hypnotherapist to the stars released via website his exclusive CD and MP3 collection named "Power Your Mind- Hypnosis to Change Your Life". Within the collection Steve G. Jones has a number of titles to choose from such as, "Achieve Weight Loss", "Achieve Unlimited Wealth", and "Discover Past Life Regression".

Steve G. Jones has worked as a Hypnotherapist since the early 1980's- providing effective and well publicized hypnotherapy sessions to celebrity names such as

Danny Bonaduce, Jeraldine Saunders Creator of the "Love Boat", Antoinette Byron of All my Children, Tom Mankiewicz writer of Superman the movie and many more.
"

Self-hypnosis can help when subconsciously it becomes difficult for us to make a choice." states Steve G. Jones, Clinical Hypnotherapist. "Self-hypnosis can be a tool in your bag of tricks therefore helping you change your current situation, whatever that situation may be. These recordings provide the easy access tools that you need to effectively reach those set goals."
"The Power of Your Mind" CD's and MP3's range in price when choosing either the Gold Selection priced at $29.95 to the Platinum Selection priced at $79.95

. All CD's and MP3 recordings have been created with the same trusted and successful methods that have been used by Steve G. Jones while helping his Hollywood clients. The recordings work to reverse the way your mind has been negatively programmed just by simply listening to the recording for 21 nights as you sleep.
Results have been recorded where listeners of the….
Weight Loss hypnotherapy recordings have lost up to 19% Total Body Weight, increased metabolic rate by 76.9% without exercise, lost 20-35% abdominal fat, and reduced 40-70% overall fat under their skin.

Unlimited Wealth recordings have effectively learned how to create wealth for themselves, and changed the opportunities that they bring into their lives that assist in obtaining unlimited wealth.

Past Life Regression recordings access memories from past lives using hypnotherapy and have discovered possible explanations of things - from idiosyncrasies and compulsions to events and of course that feeling of déjà vu – within their current lives.
"If you want to make a positive change in your life, Steve G. Jones can make the difference. He did with me." states Tom Mankiewicz, writer of

"Superman the Movie"
Steve G Jones carries over 200 Hypnotherapy products on his website, including his newly published book "You Can Attract It". The book has been an instant success with a powerful forward written by

New York Times

Best Selling Author John Assaraf. For more information on Steve G. Jones Hypnotherapy products and services please visit

www.stevegjones.com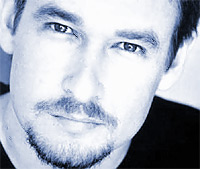 Based in New York, NY, Celebrity Hypnotherapist Steve G. Jones has worked within the Hypnotherapy field since the early 1980's. He often travels the world teaching hypnotherapy in such places as Japan, Spain, France, Canada, Mexico, and across the United States. In business settings, he is regularly called upon by sales teams to boost salesperson motivation. His straightforward techniques have significantly and consistently increased sales. Steve G. Jones also sees clients in his private hypnosis practice in Savannah, Georgia (GA) for a number of conditions. Among them are: weight loss, anxiety, smoking cessation, test taking, phobias such as fear of flying, nail biting, road rage, anger management, IBS, general wellness, pre-surgical and pre-dental pain control, natural childbirth, and many others.
Jones is the director of the Steve G. Jones School of Hypnotherapy in New York City and has been practicing hypnosis for over 20 years and is an active member of the National Guild of Hypnotists and president of the American Alliance of Hypnotists

My Take On The CD
I have never tried hypnosis
before, but I have always said that I would be more than willing to try something at least once. I have never really needed to watch my diet but there are other things that I have started within my life that I have not completed and I was hoping that this might help with that.

In listening the to CD I came to find it relaxing and centering and that I was able to focus on the goals that I set for myself. Since listening to this I have found that I have been able to sleep a bit better and have awoke more rested.
The sessions are engaging and not dull at all. They will truly help you focus on what is important and set aside anything else!
So if you're ready to make a change in your life or just better yourself as a person I would highly recommend Steve G. Jones' hypnosis recordings.
Giveaway
How would you like to win a copy of this book for yourself? I will be giving away 1 copy of Steve Jones' new book to a lucky reader! All you need to do is let me know why you would have an interest in this game to be considered. The contest will run for one week and will end on March 31, 2010.
Bonus Entries:
Blog about my Giveaway by linking back to this post (1 entries per blog post. Please leave each entry in separate comments with your URL link in order for it to count)

Grab my badge to your sidebar


Subscribe to this blog either by RSS or email for one entry (top right hand corner, if you already do leave in a separate comment)
Stumble this post. (leave username in comment per day)
Digg this post (Leave username in comment)
Follow me on Twitter (@dadofdivas) (leave username in comment)
Follow me on Google Connect
Subscribe to this blog either by RSS or email for one entry (top right hand corner, if you already do leave in a separate comment)
Stumble this post. (leave username in comment per day)
Digg this post (Leave username in comment)
Follow me on Twitter (@dadofdivas) (leave username in comment)
Follow me on Google Connect
Share this giveaway on Twitter, Facebook or any forum, including the name of the prize and a link to this post. Here I'll make it easier on you, copy and paste this:"

@dadofdivas is giving away 1 copy of Steve Jones' New Book

- http://dadofdivas.blogspot.com/" (Then leave the link to your post. One entry per place per day)
Bookmark this post in Delicious, Digg, StumbleUpon, or whatever social bookmarking site is your favorite. (Leave comment with the info. One entry per site per day)
Add me to your Technorati Favs list (one entry, leave username in comment)
Become a fan of Dad of Divas on Facebook (Leave username in comment)
Make sure you comment separately for each task after the required entry task so you will get credit for each one ~ and leave your e-mail where you can be contacted.

This contest will run until March 31, 2010 at approximately 11:59 pm Eastern.

Winner must be a resident of the U.S or Canada.

Winners are chosen at random, if you want all your chances counted, make sure you leave individual comments, not all of them in one!

Winner has 48 hours to contact me or another name will be chosen.

All opinions expressed in this review are my own and not influenced in any way by the company.

Any product claim, statistic, quote or other representation about a product or service should be verified with the manufacturer or provider.

Please refer to this site's Terms of Use for more information.

I have been compensated or given a product free of charge, but that does not impact my views or opinions.

-------------------------------------------------------------------------------------------
New to the Divadom?
Please Subscribe to my RSS Feed!
Subscribe in a reader
Questions?Drop me a line at
dadofdivas@gmail.com